Description
Cork is a very genuine, natural material and by nature has many qualities, which other materials only acquire through complex processing. It is water resistant, hypoallergenic, recyclable and exceptionally easy to maintain.
A damp cloth, and a little liquid soap is all you need to keep it looking great. Wipe off any excess soap and allow to dry naturally. Cork is a natural product and therefore it responds to its environment. Sometimes it is darkening with prolonged use and skin contact.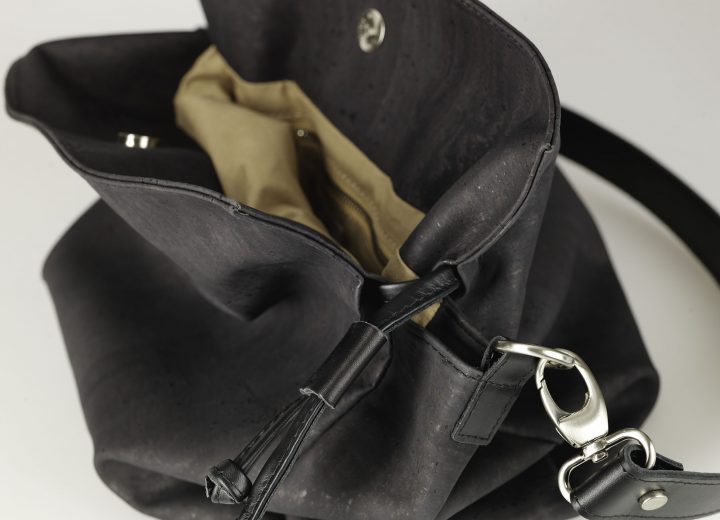 Handy Tote Bag made of soft cork and strong leather, enclosed by a draw-cord and a magnetic button. The lining is made of light cotton and has a sewed-in zipper inner pocket. The bag has a detachable, slim leather handle. This simple design makes the Tote fit for any situation.