Description
Piñatex is a natural, innovative and patented new material made from pineapple leaf fibres gathered by partner farming cooperatives in the Philippines. Piñatex fibres are the by-product of the pineapple harvest and provides new additional income for farmers. No extra land, water, fertilizer or pesticides are required to produce them. No pineapple is harmed in the process.
Piñatex is strong, breathable, soft, light, flexible, water resistant and absolutely easy to maintain. By impregnating your product before use you protect it from stains. Piñatex is easy to clean by hand with a damp cloth.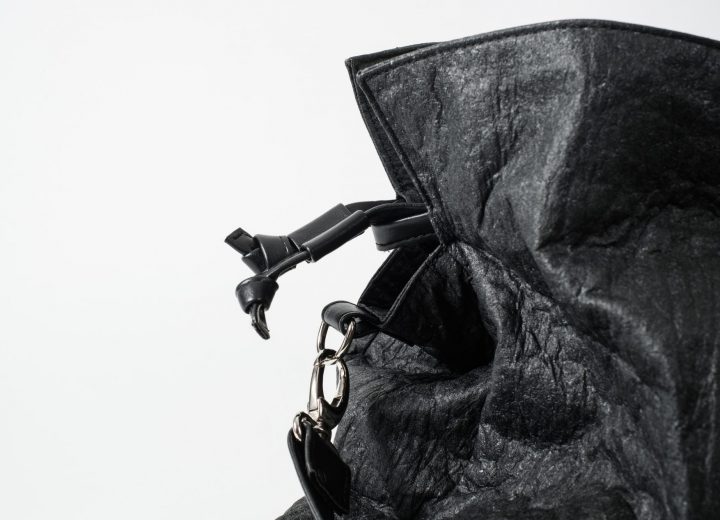 Handy Totem Bag made from naturally processed, high-quality Piñatex- and leather substitutes, enclosed by a draw-cord and a magnetic button. The lining is made of light cotton and has a sewed-in zipper inner pocket. The bag has a detachable, slim leather handle. This simple design makes the Tote fit for any situation.